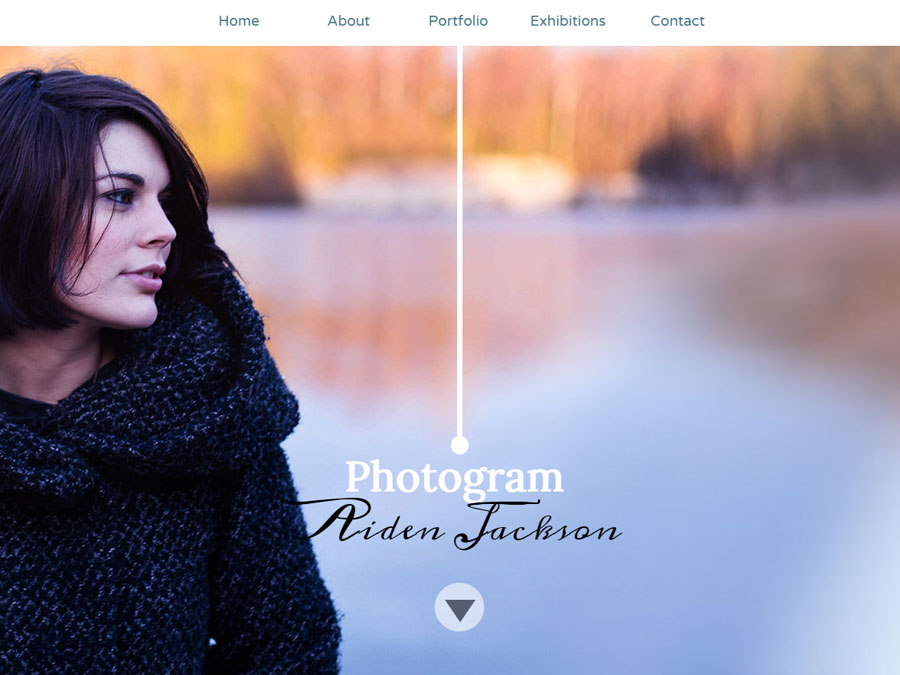 Live Preview
Created with WebSite X5 Professional 13.0
Uses Optional Objects
You know what bothers with many photography website templates? They just don't make your photos dazzle. Instead, Photogram's fullscreen scrolling effects, fancy sliders and beautiful galleries let your shots do the talking. This modern one-page photography website template has been crafted to nicely display your art and grow your business. It's fully responsive, so you can show off your photos anytime from anywhere, and clients can reserve photoshoots directly from the booking form included. Topping it all off, a seamless social integration and an easy-to-use design. Even less tech-savvy photographers can build their online presence without any hassle. Whether you're a Beginner or a Pro, if you want to take your photography career to the next level, Photogram's your pick.
Read more
Full Templates
A Full Template is a website complete with graphics, styles and sample pages.

When you buy it, you'll get a .iwzip project file made with WebSite X5 and its Graphic Template, that is its clean layout, for free.

From the Full Template order sheet you can also tick to add the Optional Objects used in the project that you don't own yet. The total of the order will change according to the selected items.

As soon as the transaction is completed, the Optional Objects will be available within the software, in Objects Management > Licensed .
If you leave everything unchecked, you'll get the .iwzip file by e-mail and the Graphic Template will be added to the WebSite X5 Default Template section.
Full Templates
A complete website to customize and publish today.
20 Cr
Graphic Template
Included!
Swiper Animated Slider
18 Cr
Graphic Template
A Graphic Template is a website layout with no contents inside except for a preset graphic design to help you start your project. As soon as the transaction is completed, you'll find the template already in WebSite X5, in the Licensed category.
Graphic Template
A blank website with a clean layout to start with.
8 Cr