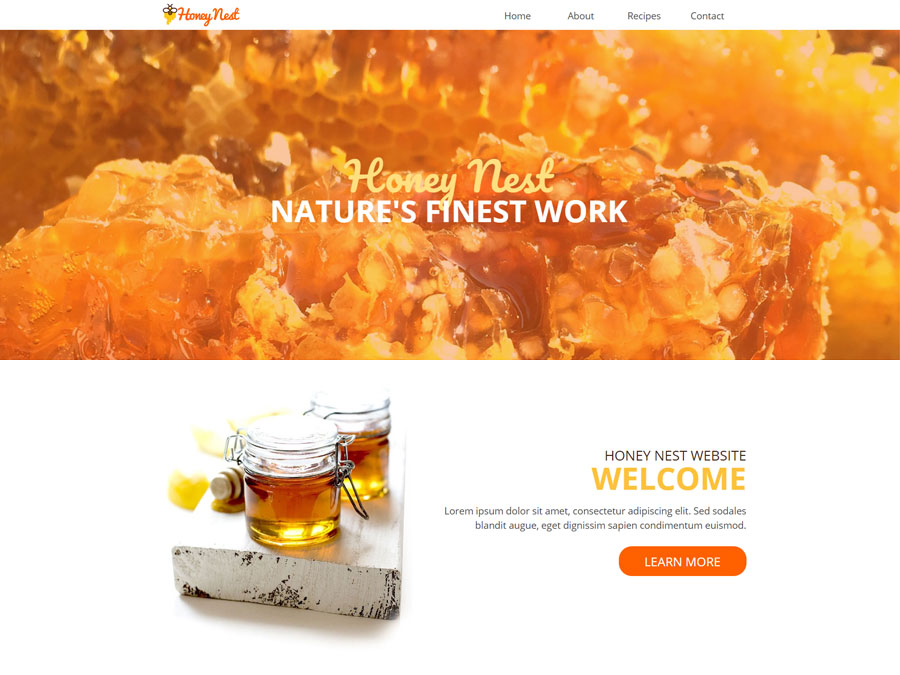 Live Preview
Created with WebSite X5 Evolution 16.3
Uses Optional Objects
With a brightful four-page layout, lots of customizable features, Honey Nest is an ideal solution for bee farm, beekeeping business and organic farm websites. This agriculture template provides you with all the necessary tools for quick page creation. Just simply edit the images and text to create the most bee-ngaging website. You can do everything yourself without coding or asking a professional webdesigner for help. Honey Nest's fresh design is 100% responsive, so it works well on tablets and smartphones. The sticky header is a nice touch that makes navigation a little bit easier. Also, the recipe page is the sweetest. Use it to share your healthy ideas with honey and get your name out there. If you're looking for the right way to promote your farming business online, Honey Nest has everything you'd expect to find in a modern agriculture website today.
Read more
Full Templates
A Full Template is a website complete with graphics, styles and sample pages.

When you buy it, you'll get a .iwzip project file made with WebSite X5 and its Graphic Template, that is its clean layout, for free.

From the Full Template order sheet you can also tick to add the Optional Objects used in the project that you don't own yet. The total of the order will change according to the selected items.

As soon as the transaction is completed, the Optional Objects will be available within the software, in Objects Management > Licensed .
If you leave everything unchecked, you'll get the .iwzip file by e-mail and the Graphic Template will be added to the WebSite X5 Default Template section.
Full Templates
A complete website to customize and publish today.
20 Cr
Graphic Template
Included!
Graphic Template
A Graphic Template is a website layout with no contents inside except for a preset graphic design to help you start your project. As soon as the transaction is completed, you'll find the template already in WebSite X5, in the Licensed category.
Graphic Template
A blank website with a clean layout to start with.
8 Cr