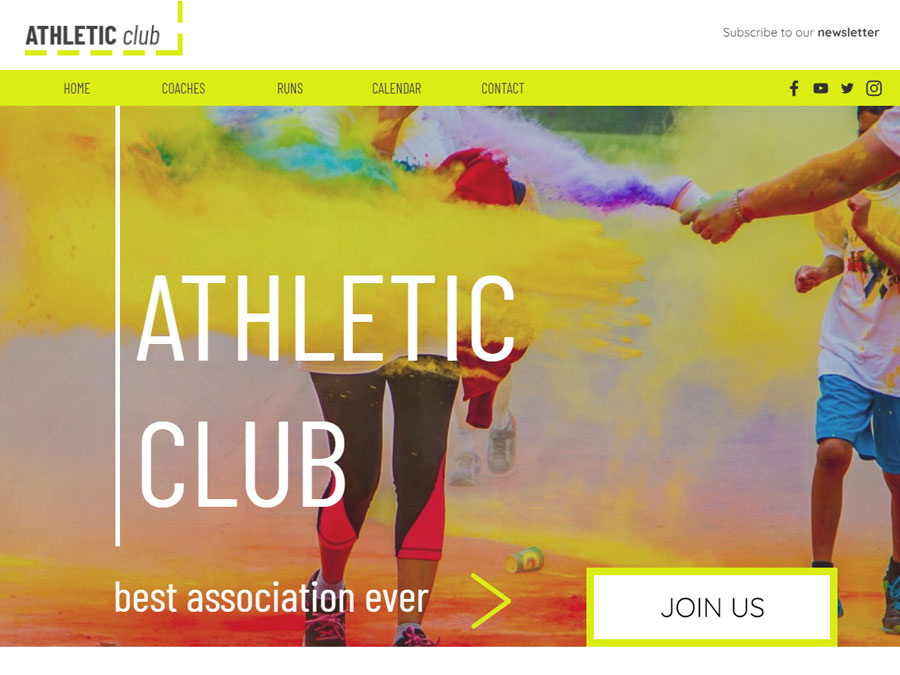 Live Preview
Created with WebSite X5 Evo 2019.2
Uses Optional Objects
Create a powerful website for your sports activities. Use the Athletic Club Template to present your association, your gym or anything you do in the sports world. Use the practical calendar to signal important dates, add stunning images and use the specialized section to show coaches and sport activities. The contact pages hosts a clean and appealing form, and on the same page you can enter a space for reviews and one for newsletter subscription. What are you waiting for? Go online and impress everyone with the Athletic Club Template!
Read more
WebSite X5 Templates
A Full Template is a website complete with graphics, styles and sample pages.

It is a project created with WebSite X5 and when you buy it, you will find it in the template list available in the software, in the Licensed category of the Template selection window.

From the Template order sheet you can also tick to add the Optional Objects used in the project that you don't own yet. The total of the order will change according to the selected items.

As soon as the transaction is completed, the Optional Objects will be available within the software, in Objects Management > Licensed .
If you leave everything unchecked, you will proceed with the purchase of the Template only.
Athletic Club
A complete website to customize and publish today.
16 Cr
Swiper Animated Slider
18 Cr