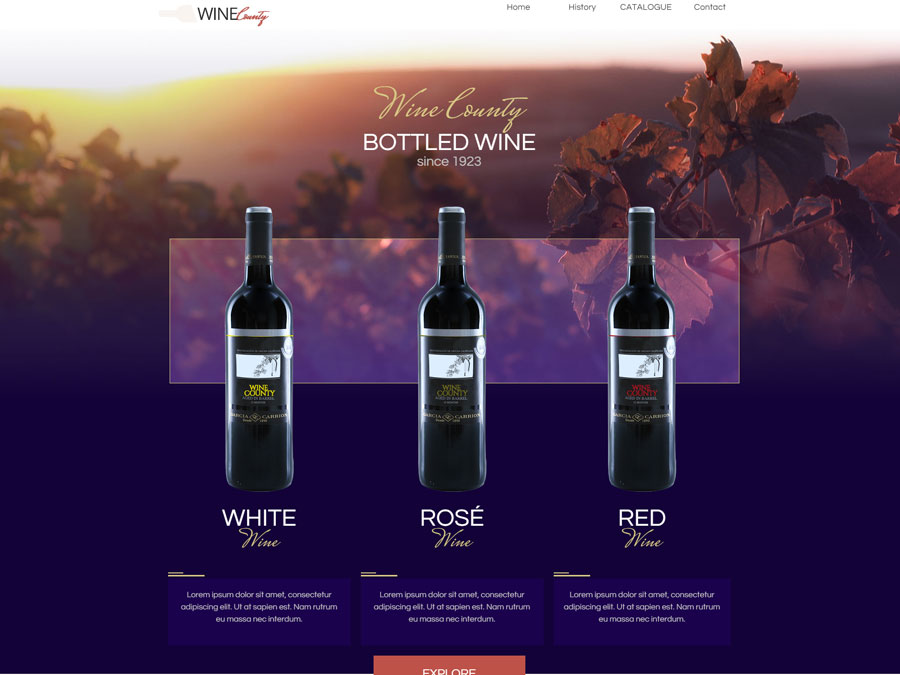 Live Preview
Created with WebSite X5 Evolution 16.3
Uses Optional Objects
Why not wow your customers with a top-notch winery website? Wine County is the best for a vineyard, a winery or any high-end organic business. It features a flexible ready-made layout, to simplify the website creation process. Browse the four pages of this template and you'll be mesmerized by what you can create regardless of your web design skills or experience. Wine County makes it smoothly adapt to any screen resolution and presents your products in the best possible way. Easy drag and drop content to display your vineyard and tell its story. No wonder the full-screen background image in the home page tastes of your best bottles. The catalogue section goes beyond simply being an online brochure for your business .When it comes to premium design, this wine website template has everything you need.
Read more
Full Templates
A Full Template is a website complete with graphics, styles and sample pages.

When you buy it, you'll get a .iwzip project file made with WebSite X5 and its Graphic Template, that is its clean layout, for free.

From the Full Template order sheet you can also tick to add the Optional Objects used in the project that you don't own yet. The total of the order will change according to the selected items.

As soon as the transaction is completed, the Optional Objects will be available within the software, in Objects Management > Licensed .
If you leave everything unchecked, you'll get the .iwzip file by e-mail and the Graphic Template will be added to the WebSite X5 Default Template section.
Full Templates
A complete website to customize and publish today.
20 Cr
Graphic Template
Included!
Graphic Template
A Graphic Template is a website layout with no contents inside except for a preset graphic design to help you start your project. As soon as the transaction is completed, you'll find the template already in WebSite X5, in the Licensed category.
Graphic Template
A blank website with a clean layout to start with.
8 Cr