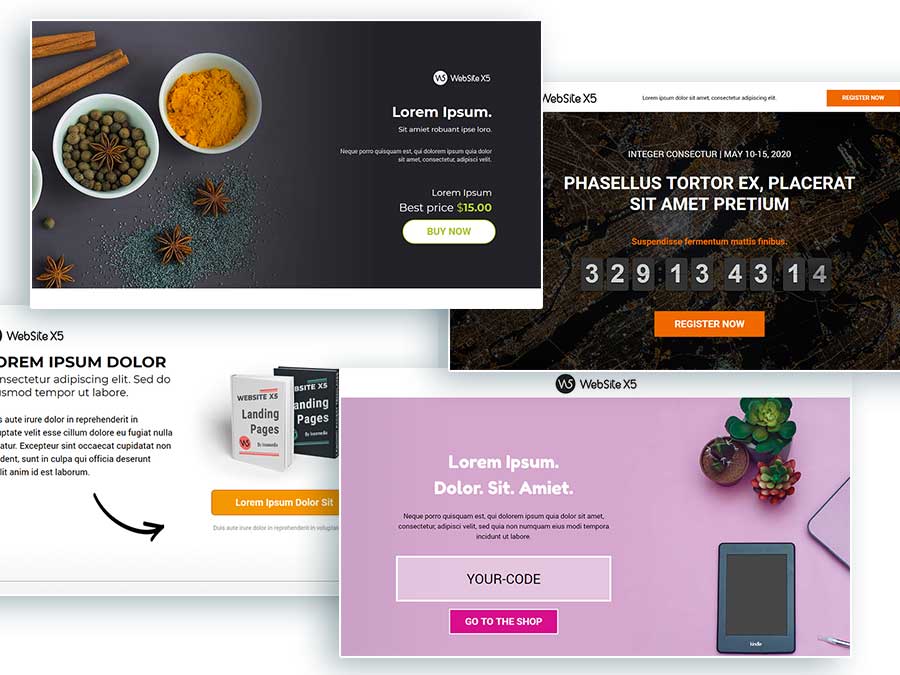 Vista previa
Creado con WebSite X5 Evo 2019.2
Incluye Objetos Opcionales
A landing page is a web page whose main goal is to convert your site's visitors into leads - people who want to download your resources and get more information. With LP Pack you can choose among four different types of landing pages, depending on your goal: resource download, registration page, selling page or coupon. Select your favorite Template, easily import it into your project and add your content. In a few steps you are ready to go online and make your communication even more effective!
Leer más
WebSite X5 Templates
Una Full Template es un sitio web equipado con estructura gráfica, estilos y páginas de ejemplo.

Es un proyecto creado con WebSite X5 y cuando lo adquiere, lo encontrará en la lista de las Templates disponibles, en la categoría Compradas de la ventana de selección del la Template.

Desde la ficha de resumen de pedido puede además seleccionar los Objetos Opcionales incluidos en el proyecto que todavía no posee.
El total del pedido se actualiza automáticamente en función de los artículos añadidos.

Una vez completada la transacción, los Objetos Opcionales añadidos estarán disponibles en Gestión de Objetos > Comprados disponible en la aplicación.
Si no selecciona nada, recibirá solo la Template.