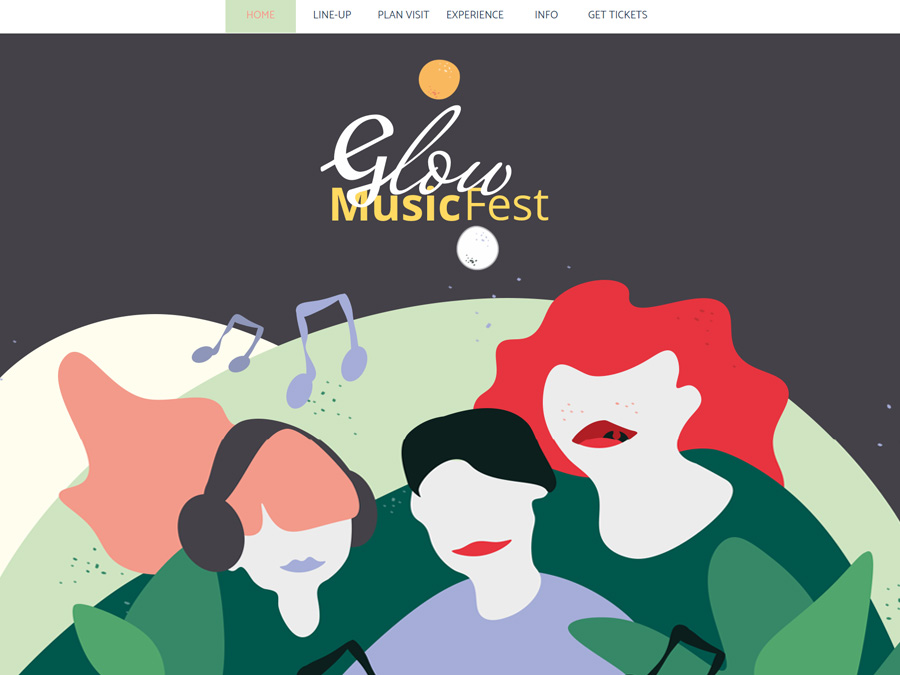 Aperçu
Créé avec WebSite X5 Evo 16.0
Prévoit des Objets Optionnels
Pick Glow Music Fest website template for a Woodstock revival. It jams a 70s flower power vibe with contemporary design. Easily start selling tickets online and highlight this year lineups to create hype for your upcoming event. There are tons of simple design tools and effects to customize galleries and showcase how cool your music festival will be. Don't forget to add important information to help visitors plan their trip for the event. If you want more, add your social accounts. Glow Music Fest is the ideal website template to spread the word.
Lire plus
WebSite X5 Template
Un Template est un site comprenant une structure graphique, des styles et des pages d'exemple.

Il s'agit d'un projet créé avec WebSite X5 et, si vous décidez de l'acheter, vous allez à le retrouver dans la liste des Templates disponibles dans la catégorie Achetés de la liste de la fenêtre de sélection du modèle.

À partir de la fiche récapitulative de commande, vous pouvez également sélectionner les Objets Optionnels inclus dans le projet que vous ne possédez pas encore.
Le total de la commande se met automatiquement à jour en fonction des articles ajoutés.

Une fois la transaction effectuée, les Objets Optionnels ajoutés seront disponibles dans Gestion des Objets > Achetés à l'intérieur du logiciel.
Si vous ne sélectionnez rien, vous procédez uniquement avec l'achat du Templatele.
Glow Music Festival
Un site complet à personnaliser et à publier aujourd'hui.
16 Cr