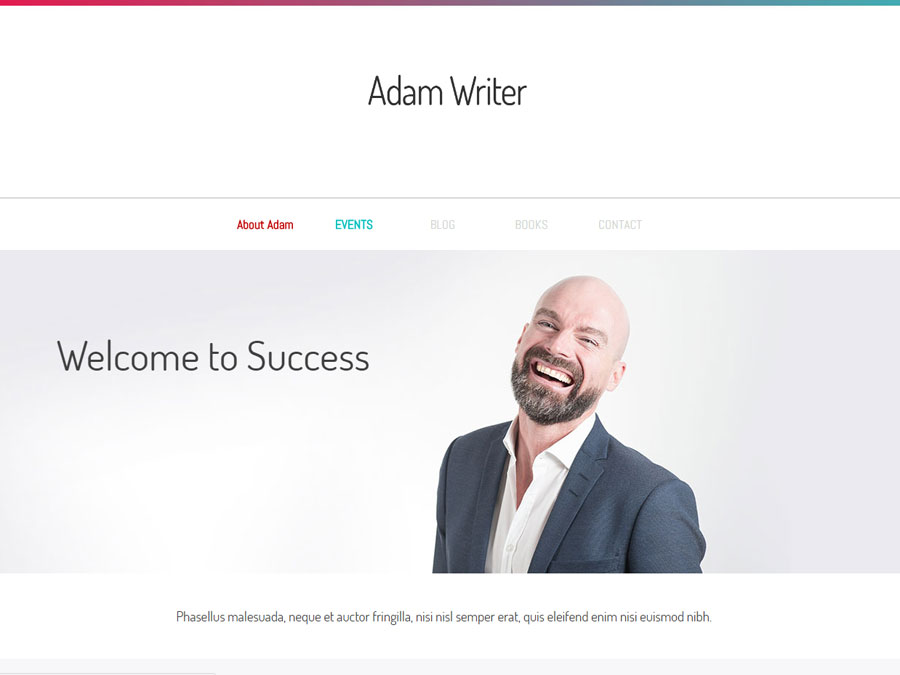 Live Preview
Created with WebSite X5 Evo 13.0
Uses Optional Objects
Whether your business is coaching or writing, you've got a unique talent in what you do. That's why your personal website should exceed your dreams and Adam Writer is the first choice. This fresh template has a clean and functional design, that's beautiful on any device. Fully customize it to fit your business or to simply display the last book you have published. Inspire readers from the blog and make them part of your entrepreneurial journey. Adam Writer is absolutely the personal site to stand out online.
Read more
WebSite X5 Templates
A Full Template is a website complete with graphics, styles and sample pages.

It is a project created with WebSite X5 and when you buy it, you will find it in the template list available in the software, in the Licensed category of the Template selection window.

From the Template order sheet you can also tick to add the Optional Objects used in the project that you don't own yet. The total of the order will change according to the selected items.

As soon as the transaction is completed, the Optional Objects will be available within the software, in Objects Management > Licensed .
If you leave everything unchecked, you will proceed with the purchase of the Template only.
Adam Writer
A complete website to customize and publish today.
20 Cr