Multi-Purpose Single Page
40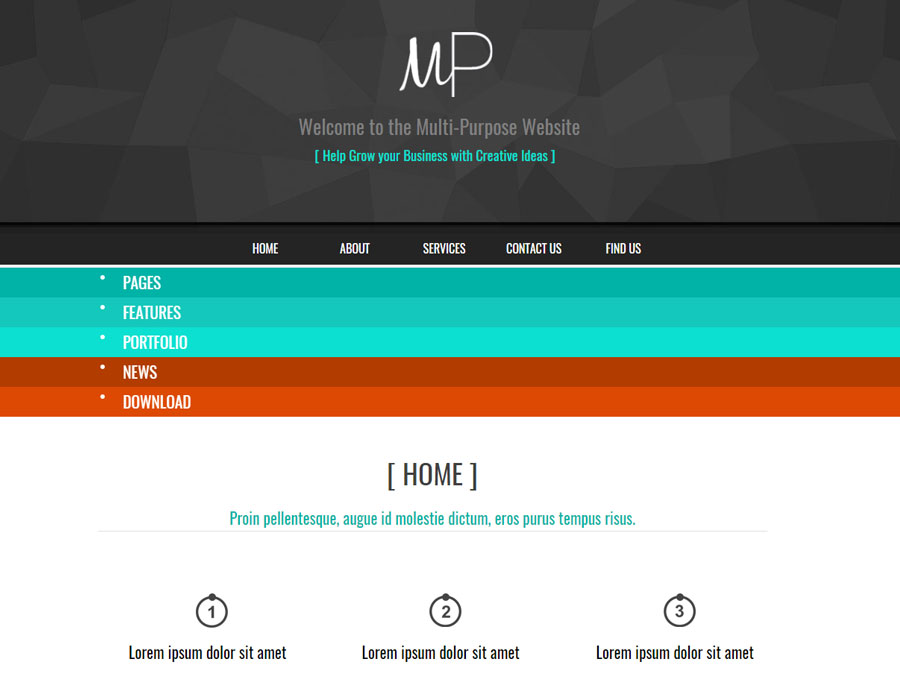 Live Preview
Created with WebSite X5 Evo 13.0
Uses Optional Objects
This Multi - Purpose Template has a Single Page layout plus that you will be able to customize completely according to needs. You will be able to surf through the Home, About, Services, Contact Us and Find Us menu in a unique page and you will find a second menu with 5 more pages to customize. With 10 ready-to-use pages in it, it can be customized to any online project, from corporate to personal websites.
Read more
WebSite X5 Templates
A Full Template is a website complete with graphics, styles and sample pages.

It is a project created with WebSite X5 and when you buy it, you will find it in the template list available in the software, in the Licensed category of the Template selection window.

From the Template order sheet you can also tick to add the Optional Objects used in the project that you don't own yet. The total of the order will change according to the selected items.

As soon as the transaction is completed, the Optional Objects will be available within the software, in Objects Management > Licensed .
If you leave everything unchecked, you will proceed with the purchase of the Template only.
Multi-Purpose Single Page
A complete website to customize and publish today.
20 Cr