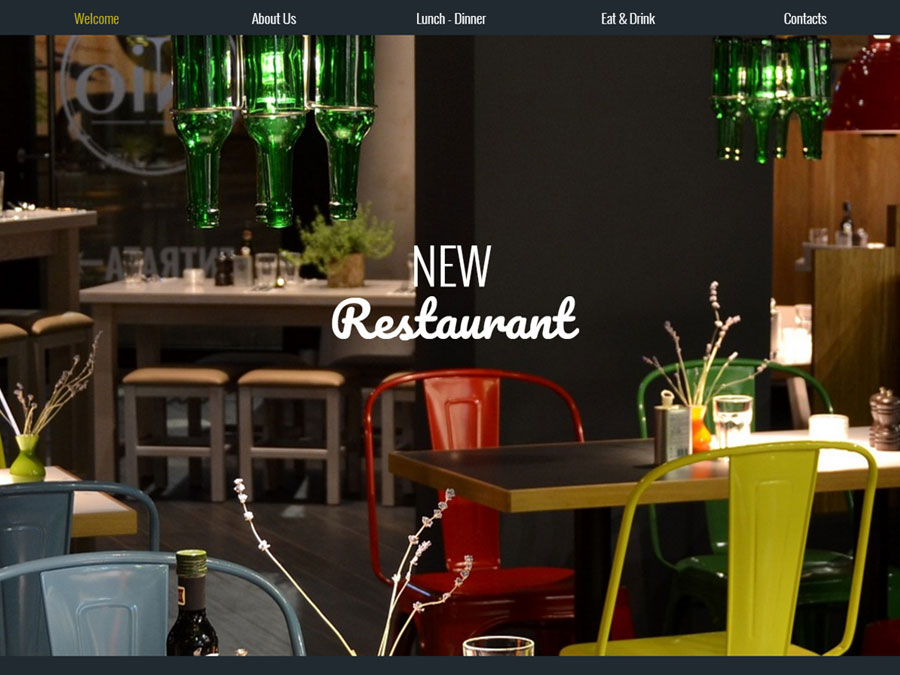 Live Preview
Created with WebSite X5 Evo 13.0
Uses Optional Objects
A New Restaurant opened in town! It seems very good, so stylish and with fresh food. The website is simple, elegant and we can visit it both from computer or smartphone! Is it yours already? no? so you must download this Project Template, ready to be customized and used for your restaurant or any other activity! Change the color, add your logo and choose your menu! Use the power of responsive design to reach every customer and invite him to find out what a good lunch is!
Read more
WebSite X5 Templates
A Full Template is a website complete with graphics, styles and sample pages.

It is a project created with WebSite X5 and when you buy it, you will find it in the template list available in the software, in the Licensed category of the Template selection window.

From the Template order sheet you can also tick to add the Optional Objects used in the project that you don't own yet. The total of the order will change according to the selected items.

As soon as the transaction is completed, the Optional Objects will be available within the software, in Objects Management > Licensed .
If you leave everything unchecked, you will proceed with the purchase of the Template only.
New Restaurant
A complete website to customize and publish today.
16 Cr
Before/After Comparison
Free