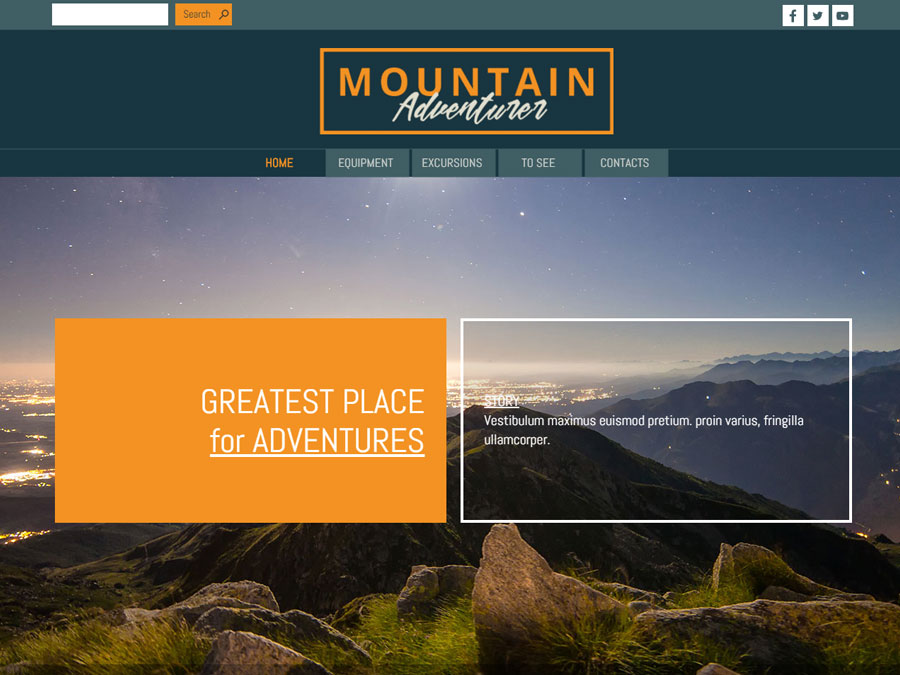 Live Preview
Created with WebSite X5 Evo 13.0
Uses Optional Objects
Embrace every opportunity to explore and share trips and daily activities with the best Template for Wanderlusters. Mountain Adventurer's beautifully crafted with parallax effect and powered by Map Object and social buttons to help you with itinerary details. Hiking and camping, trekking, climbing, safari, paragliding: you got everything covered here. Customize the template with infos on the equipment needed or add your wildest pics to the image galleries. Use the contact form to let anyone easily reach you out and be part of your journey.
Read more
WebSite X5 Templates
A Full Template is a website complete with graphics, styles and sample pages.

It is a project created with WebSite X5 and when you buy it, you will find it in the template list available in the software, in the Licensed category of the Template selection window.

From the Template order sheet you can also tick to add the Optional Objects used in the project that you don't own yet. The total of the order will change according to the selected items.

As soon as the transaction is completed, the Optional Objects will be available within the software, in Objects Management > Licensed .
If you leave everything unchecked, you will proceed with the purchase of the Template only.
Mountain Adventurer
A complete website to customize and publish today.
20 Cr